Secure and efficient connectionless multicast scheme for wireless sensor network using ibe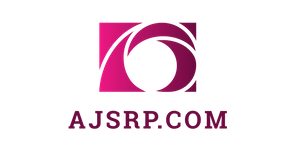 تأليف: fuad salama hosain abu owaimer(اعداد):: hatem mahmoud hammad(مشرف)
اللغة: إنجليزي
النشر: gaza strip:author 2011
المكان:
النوع: رسائل جامعية
عدد الصفحات: 46
المواضيع: radio and radar – communications systems:: radio circuits – design and construction:: studios – broadcast engineering:: wireless communication systems – equipment and supplies
رقم التصنيف: 621.384
الرقم العام:
العنوان : secure and efficient connectionless multicast scheme for wireless sensor network using ibe
Abstract
Despite much research effort key distribution in Wireless Sensor Networks (WSNs) still remains an open problem. As sensor networks edge closer towards widespread deployment, security issues become a central concern.
The characteristic of WSNs such as power limitations, computation capability and storage resources make the development of efficient security scheme a great challenge especially for multicast applications.
In connectionless multicast, the source explicitly encodes the list of destinations in the connectionless header and then sends the data packet to a router. These connectionless multicast protocols like xcast [51] in MANET and uCast (Unified Connectionless Multicast) [1] in WSNs are designed for small networks. they do not keep
any state information relevant to ongoing multicast deliveries at intermediate nodes.
All secure multicast scheme are designed for connection originated multicast are based on group creation and management making. This design makes it inapplicable to be applied for connectionless multicast because it does not create groups.
This means that there is no secure connectionless multicast scheme designed for WSNs till now.
This thesis presents a secure and efficient connectionless multicast scheme in WSNs using identity based encryption (IBE). In proposed solution, each node in the network can request a secure communication with a group of node from a base station.
The base station will be responsible for creating and sending the session key.
Only nodes in the multicast group will receive and use the session key to establish a secure communication between them.